IPBC Asia 2018 conference held on December 2 to 4 in Shanghai. As a sponsor, Liu, Shen & Associates engages with over 400 delegates including corporate IP leaders across the Asia-Pacific region.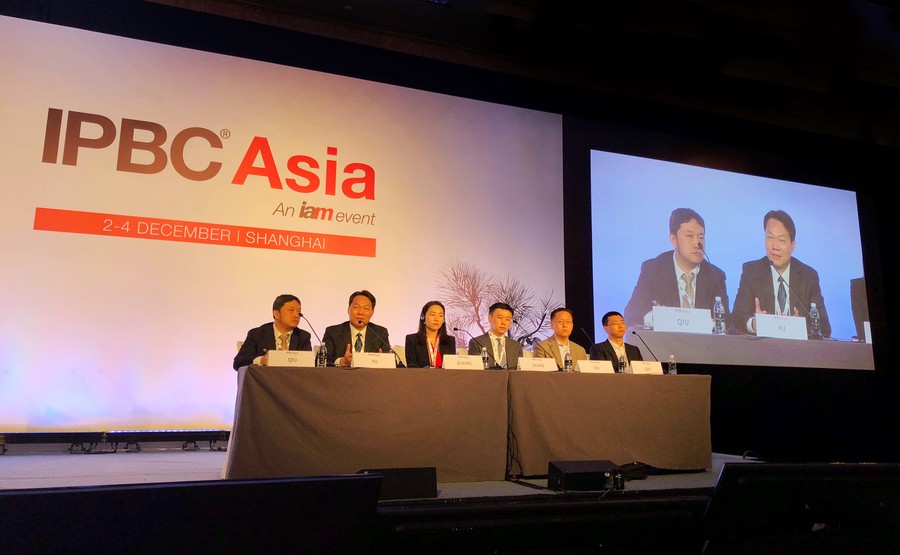 Mr. Jun Qiu, a partner of Liu, Shen & Associates, hosted a panel discussion on the topic of China litigation landscape. He introduced the latest development of IP litigation in China. With the rising number of patent litigation cases and increasing amount of the damage awards of court decisions, China becomes an attractive battleground for IP litigations among competitive corporations. The panelists include corporate IP leaders such as Spencer Yu from AUO, Jianguang Duan from Mindray, Nancy Zhang from Coopad, Kevin Qin from Nio. Panelists shared their experience in a wide varieties of topics such as the role of litigation and the expectation of the litigation in business negotiation, the revenue of the litigation, the impact of injunction, NPE litigation as well as the impact of litigation on IP portfolio in China. The in depth discussion attracted strong attendance on the session.
As a leading IP firm in China, Liu, Shen & Associates will continue to provide best service for our clients across the Asia Pacific region and strive to build stronger IP protection in China.