On October 30, Liu Shen & Associates successfully held a session entitled "Your China Checklist" in IPBC Asia conference 2019 at Tokyo. As a sponsor of the event, Jun Qiu, a partner from Liu, Shen & Associates organized the session as a moderator, joined by renowned IP managers including Shirley Chen, Director of IP from Lenovo, Jianguang Du, Director of IP from Mindray, Greg Kisor, Global head of fund management from Intellectual Ventures, Zhen Liu, Director of litigation from Xiaomi, and Yixiong Zou, Chief IP counsel from Midea.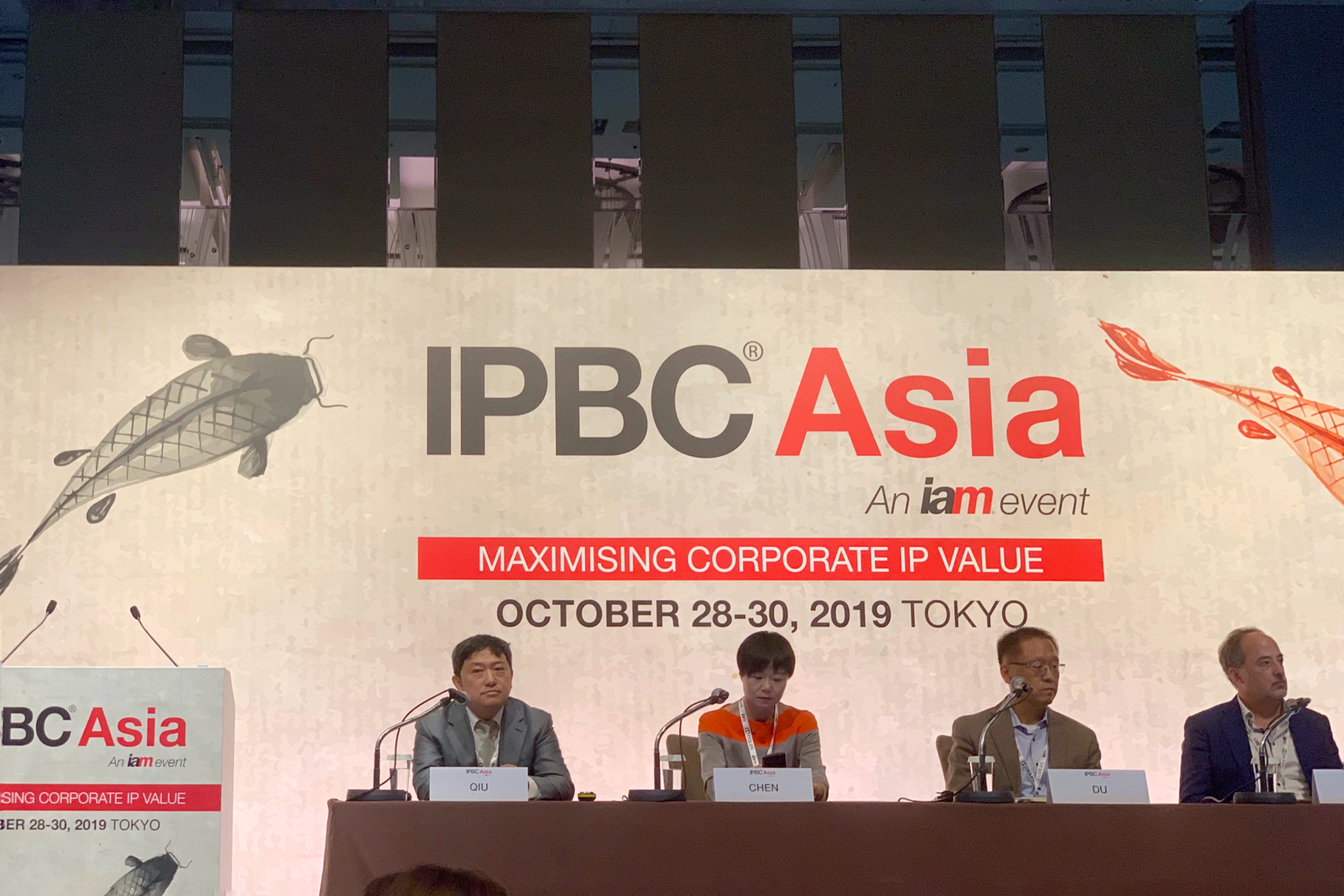 The panelists discussed various unique aspects of patent litigation and licensing practice in China.
In the first topic, the panelists shared their experience and views on the trend of centralizing IP litigations by not only setting up IP Applet Court in Supreme Court this year but also establishing 21 IP tribunals and 3 IP courts at first instance level. All panelists welcomed this centralized trend for unifying court decisions and strengthening IP protection in China. In particular, Mr. Du from Mindray shared his good experience in Supreme Court IP Applet Court, praising the professionalism and the beneficial influences on uniformity of the lower court decisions.
In the second topic, Ms. Chen from Lenovo introduced several unique ways of IP management in China, such as booming patent pledge financing business. Mr. Kisor also provided plenty of insights on how to do licensing deals in China including tax and finance tips.
In the third topic, the panelists discussed impacts of efforts for increasing damage awards by Chinese administrations including raising statutory damage and introducing punitive damage as well as shifting the burden of proof to the alleged infringer. The panelists were all positive regarding the increase of damage awards, but also showed concerns for risk management due to large number of patent in China. Mr. Liu from Xiaomi and Mr. Zou shared their perspectives based on their respective IP practice in China and cross the globe.
In the end, the panelists also touched base on NPE activities in China and answered a few questions from the audience. The discussion was well received by the audience and continued after the session. As Jun Qiu happily introduced in the session, Liu, Shen & Associates would proudly help our clients to advance their IP interests in light of those developments in China.